[ad_1] Considering how battered and bruised 2016 left the world in general, the only sane thing to do is look at 2017 with caution and fear. Except for the movies. The movies look pretty cool. A bunch of new images from the year's biggest movies have arrived online,...
read more
Go ahead, check out some more stuff!
Instagram has boomed into one of the top Social Media networks in the world, on par with Facebook, Twitter and Google+. Chances are if you have a Facebook or Twitter account, you will have an Instagram account. The fascinating part of these Social networks is always...
Andrew Tarusov, a Los Angeles-based artist, has reimagined Star Wars in an oddly satisfying 1940's Pinup Girl style. He even managed to include the beloved BB-8 in this Star Wars: The Force Awakens pinup of Rey.These hyper-sexualized characters are just a sampling of...
Probably one of the most debatable topics in many circles, who do you think has the most iconic hot bod in Hollywood ever? The possibilities are endless but we did however decided to put up our own list of 25 Iconic Hollywood Female Bodies to drool over! It goes...
She's athletic, she can swim and now we know that she looks great in a red one-piece: Kelly Rohrbach, the Sports Illustrated swimsuit model-turned-actress, just landed her first big film role, opposite Dwayne Johnson (Alexandra Daddario and Zac Efron with Seth Gordon...
Since making her debut in this year's SASI Swimsuit edition, Hailey's been in the spotlight, and boy does she deserve it! She has some of the most revealing and stunningly sexy Instagram posts we've ever seen. This makes her a worthy addition to our Sexiest Instagram...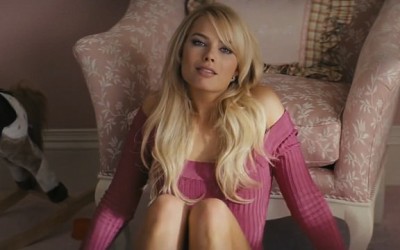 Margot Robbie is making a huge name for herself. Not only did we already know her to be one of the hottest blondes in Hollywood due to her spectacular appearances in The Wolf of Wall street and Focus, but she is of course the villainous Harley Quinn in the upcoming...