[ad_1] Ah, slow news days like these are the perfect time to share some "new to us" YouTube videos. Today's weird video has been making the internet rounds these past few days and while it's a few years old, this is my first time seeing it and,...
read more
Go ahead, check out some more stuff!
Since making her debut in this year's SASI Swimsuit edition, Hailey's been in the spotlight, and boy does she deserve it! She has some of the most revealing and stunningly sexy Instagram posts we've ever seen. This makes her a worthy addition to our Sexiest Instagram...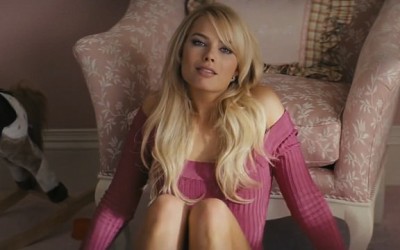 Margot Robbie is making a huge name for herself. Not only did we already know her to be one of the hottest blondes in Hollywood due to her spectacular appearances in The Wolf of Wall street and Focus, but she is of course the villainous Harley Quinn in the upcoming...
After posting outtakes from her 2016 Sports Illustrated Swimsuit edition here (You do not want to miss this) we had to dedicate an entire post to Hannah Ferguson with all the photos. She is a complete stunner and we simply cannot get enough of her. Please enjoy our...
Nina Agdal was once again a huge favorite in this year's Sports Illustrated Swimsuit edition. Have a look at the link below to view her extremely sexy gallery. She's becoming a regular on the swimsuit scene, and looking at the GIF's below it's  no wonder why. She is a...
With the news of Kelly Rohrbach's major role as CJ Parjker in the new Baywatch movie, it is time to get up to speed with who this blonde bombshell is. This post here is a great place to start. Feast your eyes on her Sports Illustrated Swimsuit Shoot. Stunning we...
We have a rather extensive and very alluring cosplay section here at GeekShizzle. not only has this section been a huge success here on our site, but worldwide it has taken off as well. you now have professional Cosplayers, and nothing could make us happier knowing...