[ad_1] Mass Effect: Andromeda has slightly altered their release schedule for the game. Originally slated for Q1 of 2017, a recent tweet says the game is on track for "Spring 2017"...read more on Gametyrant Permalink [ad_2] Source...
read more
Go ahead, check out some more stuff!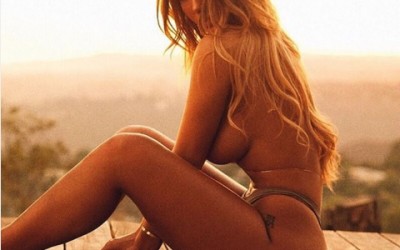 2015 was the year we started with our Sexiest Instagram account series, and it was more successful than we could have ever imagined! We're glad we could help all our fans and geeks worldwide to easily identify and follow some of the most lovely and stunningly gorgeous...
It's been another stellar year for the super sexy Emily Ratajkowski. It's hard to believe that her blast onto the entertainment scene with the Blurred Lines video was almost 2 years ago. Since then she truly reworked her identity as the "blurred lines model" to a...
We just can't get enough of the South African beauty Candice Swanepoel. We have a plethora of galleries to view right here for your enjoyment: Also See: Super Sexy NSFW Candice Swanepoel Gallery Candice Swanepoel in 6 Sexiest Instagram Accounts Worth Following Most...
She needs no introduction. Ever since the God's smiled on us with her sex/nude scene in True Detective we could not get enough of Alexandra Daddario. Well, truthfully we couldn't get enough of her before either. The point remains, she is a stunningly beautiful woman,...
Whether you love or hate Megan Fox you have to give it to her that she is one smoking beautiful woman. From our first introduction in Transformers way back in 2007 to the latest Teenage Mutant Ninja turtles, she still dazzles the big screen with her looks. Fox...
As we already know, Carl's Jr.'s isn't one to shy away from controversy with their highly provocative adds. The latest ad for its new Tex-Mex burger (titled "Borderball") has raised a few eyebrows from people who think it stereotypes Latinas and makes light of the...