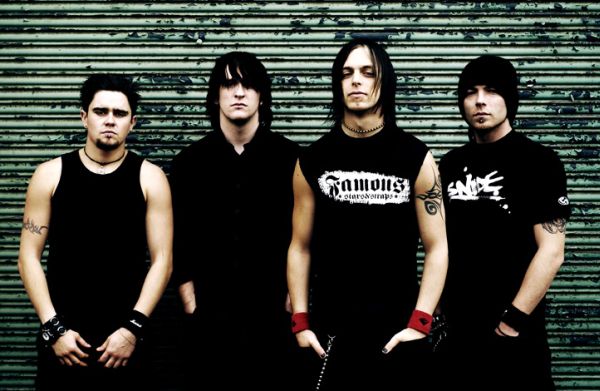 Soft Rockers Bullet for my Valentine released a brand new single called "Raising Hell" Yesterday, and it is somewhat heavier than the disappointment that was "Temper Temper". Check-out our review of Temper Temper here to get an understanding as to why we were so disappointed with their latest album.
"Raising Hell" is a step in the right direction, and gives us a small taste of what we want, and were used to from the Welsh Metalcore band. It is still not exactly what we want, but hey, it is definitely better than everything on Temper Temper.
"It's definitely more of a step towards our first two records," he tells Billboard.com. "We always like to keep changing our records and our sounds and stuff. I think you have to change, otherwise it gets boring for us and the fans get bored. Look at all the great bands through rock history; they changed on all their albums — especially Metallica. Their albums have always changed, and they're the biggest metal band ever. So we just want to keep changing and get to another level each time out."
This would reaffirm frontman Matt Tuck's suggestions earlier this year that Bullet were looking to go heavier on album number five. "Basically, we're gonna go a lot heavier next time," Matt  tells EMP Rock Invasion. "We just think we've kind of done what we wanted to do with [producer] Don [Gilmore]. We just don't wanna do the same thing again. So now we kind of went from heavy to kind of thrashy to kind of hard rock records."
We're glad they decided to go back to what made them famous to begin with. It is ironic though how Matt says they have to keep changing, when it was changing how they were in the first place that was the worst decision ever.