Marvel just released the latest trailer for Daredevil season 3 and a premiere date! Here's everything you should know!
Daredevil season 3 premieres October 19 on Netflix.
After The Defenders: So after The Defenders Murdock was left "missing" when the entire building went down on him. Not dead as we saw from the last scene, but to the rest of the Defender squad he's not alive. It's not all that surprising that Netflix would keep the mystery surrounding Matt Murdock's current whereabouts going in season 3's first promo. Revealed in an official tweet from Marvel, our first real look at season 3 is essentially just a Missing Person's poster. Perhaps the coolest part is the response to the tweet from the official pages of Jessica Jones ("Who would do this?"), Luke Cage ("What's wrong with keeping hope alive?"), and Iron Fist ("Yeah, the city needs more guys like him.").
Born Again: The Defenders' final scenes appeared to confirm that Matt Murdock's next adventure will be inspired by the acclaimed Born Again comic book arc, which was published back in 1986. Maggie is the name of Matt's long-lost mother, and in the Born Again comics arc, she became a nun and nurses Matt back to health after he comes close to death. In January 2018, it was confirmed that Wolf Hall actress Joanne Whalley would be playing the role of Maggie on Daredevil.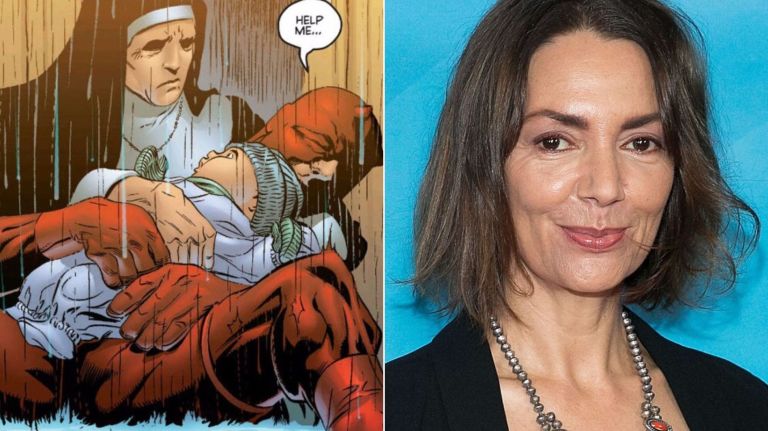 Cast: In March, Marvel announced the addition of actor Jay Ali to the third-season cast of Daredevil. Ali previously appeared on the television series The Fosters and Significant Mother. According to Marvel, Ali will portray Rahul "Ray" Nadeem, "an honest but ambitious FBI agent willing to go to any length for his family."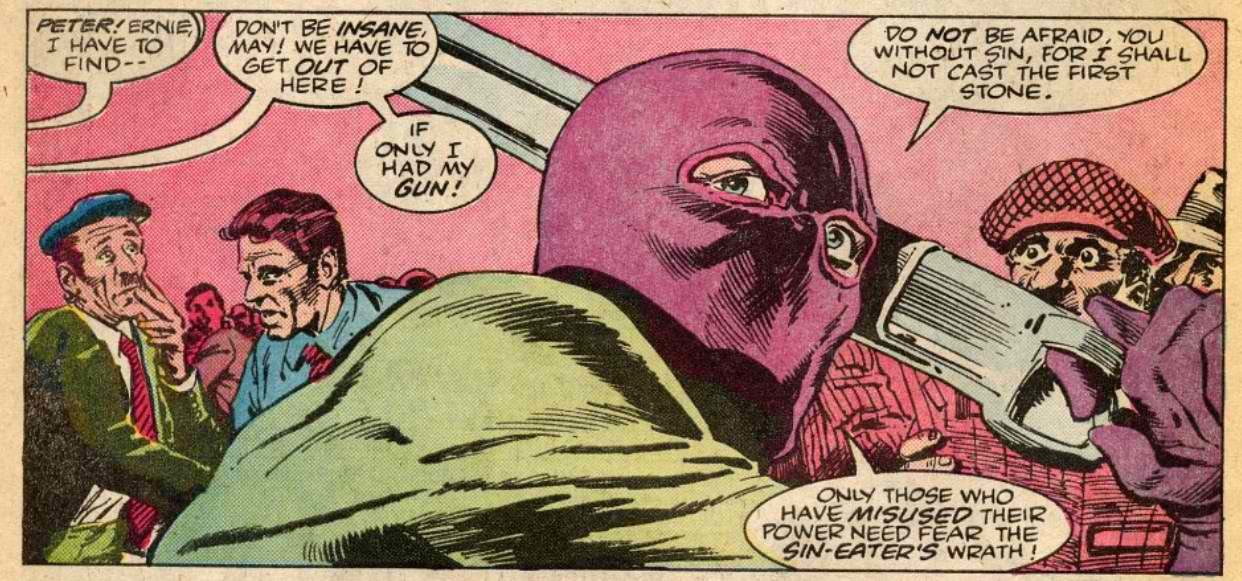 Sin-eater: The above description naturally led to some speculation about the character Bethel will play in the season, and much of that speculation drew from a casting call for a new character in the third season named "Steve" that found its way online a few months earlier. The casting call describes the character — who will be a series regular in the third season — as "an athletic but socially awkward FBI agent, needs structure and rules to suppress the darkness inside himself. Athletic with medium build, responsible and resourceful, hair trigger temper."
Fans have suggested that the two descriptions correlate to a live-action version of the Marvel Comics villain Stanley Carter, better known as "Sin-Eater." In Marvel's comics continuity, Stanley Carter was an NYPD officer and former S.H.I.E.L.D. agent who was exposed to an experimental drug that drove him insane and prompted him to engage in a crusade to punish — often lethally — anyone whom he deems sinful. The character was a recurring enemy of both Daredevil and Spider-Man over the years.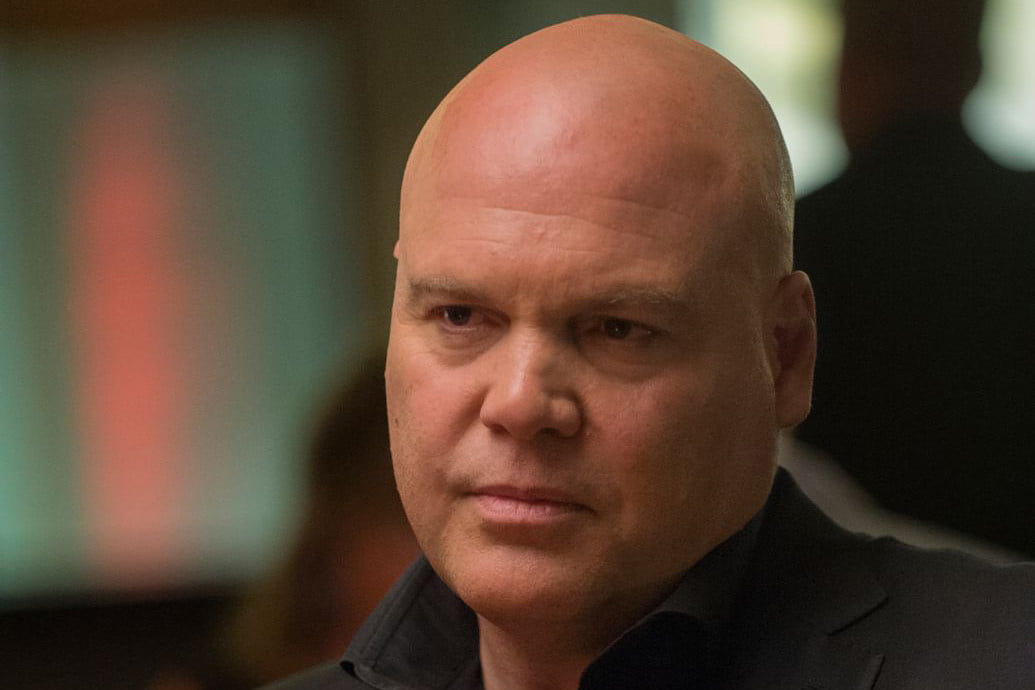 Return of Kingpin: After serving as the primary villain in the show's first season, Wilson Fisk played a supporting role in the second season of the series, pulling strings from behind bars and playing a key role in a story arc that primarily focused on the lethal vigilante Frank Castle (aka The Punisher), as played by Jon Bernthal. D'Onofrio's performance in the first season of Daredevil received praise from professional critics and general audiences alike, and was widely regarded as one of the high points in the show's critically acclaimed debut season.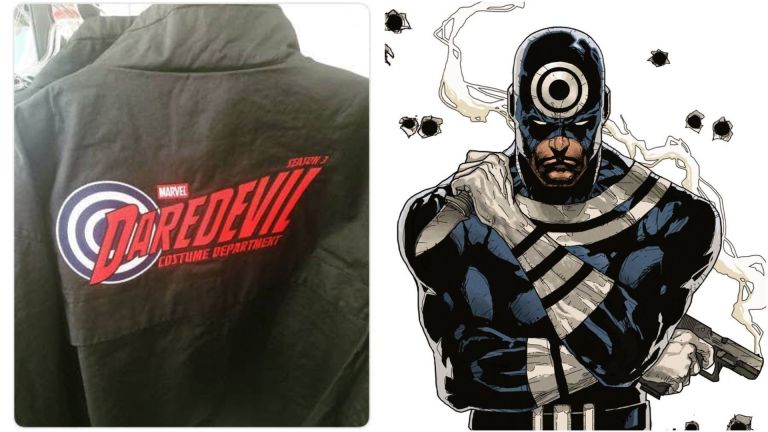 Bullseye: Other rumors point that new addition to cast Bethel may play Bullseye, the famed nemesis of Daredevil. Having tackled The Kingpin and The Punisher, surely DD's perennial nemesis Bullseye is next on the list for show-runners Doug Petrie and Marco Ramirez? First introduced to comics in 1976, Bullseye is a hitman with uncanny aim and is arguably Matt Murdock's most persistent and formidable foe. Way back in April 2015, shortly after the launch of Daredevil's first season, Charlie Cox told Digital Spy: "At some point, I presume we've got to have Bullseye – I feel like he has to make an appearance."
A leaked shot of the official crew jacket for Daredevil season 3 featured Bullseye's familiar logo displayed prominently, seemingly confirming the character's involvement in the new episodes.
Summary: Season 3 is set to bring us the return of Daredevil from near death by his long-forgotten mother. But before his return I suspect we will see a dire scenario being depicted in Hell's Kitchen with either the escape of Kingpin and/or the introduction of Bullseye. The once Matt returns we will see the rekindling of old relationships IE. Karen and Foggy and then the imminent return of the anti-hero.