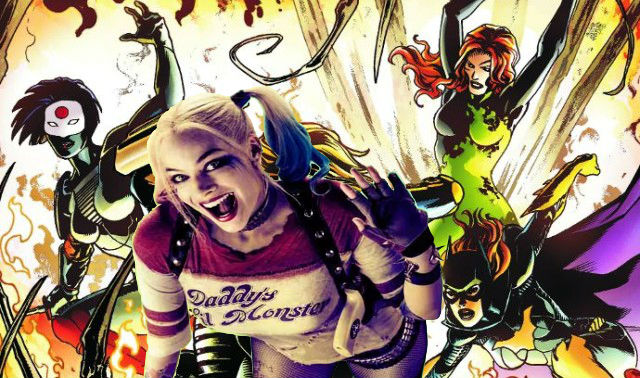 Great news geeks! Suicide Squad has not even hit the big screen yet and there's already work on a Harley Quinn movie!
It seems Warner Bros has given the greenlight for Margot Robbie to not only star in said film but also produce it. They must have a lot of confidence in her and if the trailers with Harley Quinn are anything to go by, we should too. There's also an unnamed screenwriter, the only thing we know is the writer is a she.
Also see: 10 Sexy and NSFW Margot Robbie AKA Harley Quinn GIF's
Solo Movie Announced for Harley Quinn Starring Margot Robbie.
The other facts surrounding the Harley Quinn flick is that it will not just focus on the psychotic doctor. Whether that means Poison Ivy or Catwoman or hell maybe the Birds of Prey, we don't know. Let's hope they make it a kickass movie with all of the above!
For her role as Quinn in Suicide Squad, Robbie is been said to have done a ton of comics research for her role. Really delved deep into, reading comic after comic. If she takes that kind of dedication to her Harley and company movie, it's in good hands.
Robbie will make her debut as Harley Quinn in Suicide Squad on August 5, marking the feature film debut of the character. Alongside Robbie for the film will also be Karen Fukuhara as Katana, a member of the Birds of Prey in the DC source material. The Birds of Prey are a mostly female superhero team whose ranks has included Oracle/Batgirl, Black Canary, Huntress, Catwoman, Hawkgirl, Power Girl, Poison Ivy, Vixen, and many more.