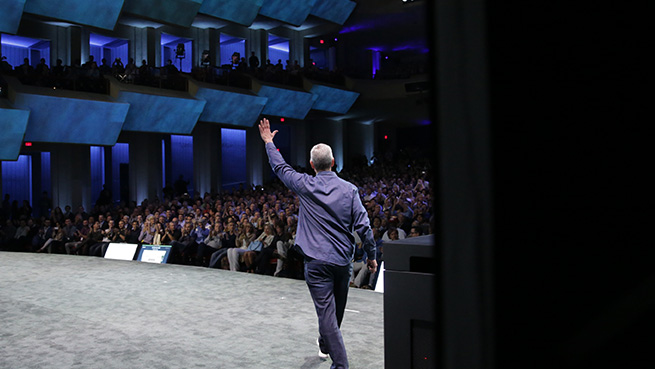 If you completely missed the Apple iPhone 6 event Keynote yesterday, then fear no. We have the entire keynote summed up in a powerful jammed packed 90 seconds. Watch the new iPhone 6 and iPhone 6 Plus being announced, as well as the Apple Watch.
The keynote is already receiving positive reviews across the board, and although there are plenty of unanswered questions regarding the Apple Watch the media is impressed. Now we wait for the 19th of September when the first iPhone 6 and iPhone 6 Plus models will be shipped.
The question is, should I get the iPhone 6 or the iPhone 6 Plus?
Here's the Apple iPhone 6 Event Keynote in 90 Seconds. For more detail on the iPhone 6's and the Apple Watch follow our Apple coverage.