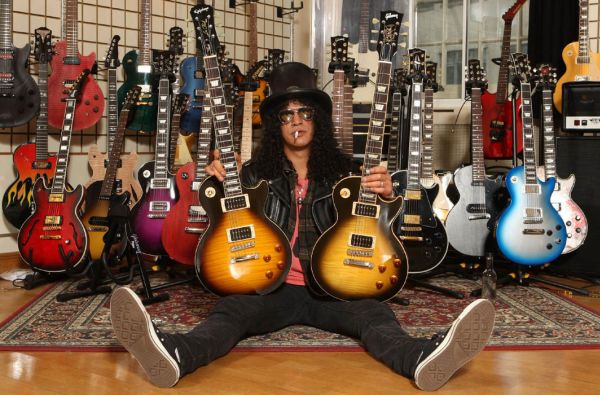 Guitar virtuoso Slash posted an update on his upcoming album, mentioning a possible 16 tracks with an instrumental song as a bonus track.
Slash is currently in studio recording his third solo album. His first album, titled 'Slash' was more a combined efforts album from various artists stretching across multiple genres such as metal and pop. His second album 'Apocalyptic Love' featured only one vocalist, the Alter Bridge front-man Myles Kennedy. With 'Apocalyptic Love' the ex Guns & Roses guitarist stuck to what his good at with killer solos and up-beat rock songs. Myles kennedy will be doing the vocals for the third album as well. We can most probably expect a similar type of album as 'Apocalyptic Love'.
This is what he tweeted:
16 trx worked up & completed. + an instrumental? Hard 2 decide what goes on the record, what will b bonus trx. It's all cool. iiii]; )'

— Slash (@Slash) December 19, 2013
He's reconvening in January to complete the album.  We'll be keeping an eye on release dates and first-listen. Stay tuned.
Also See: