We predicted this may happen within the next few weeks, looking back at the past few weeks' Clash of Clans Global Leader board Clayton slowly but surely moved up. He eventually overtook Dreamzrm to become the new number 1 Player on Clash of Clans. Dreamzrm was on the top for months!
>>Have a look at our weekly recap on the Clash of Clans Global Leader Board<<
Here's the current Top 6 rankings: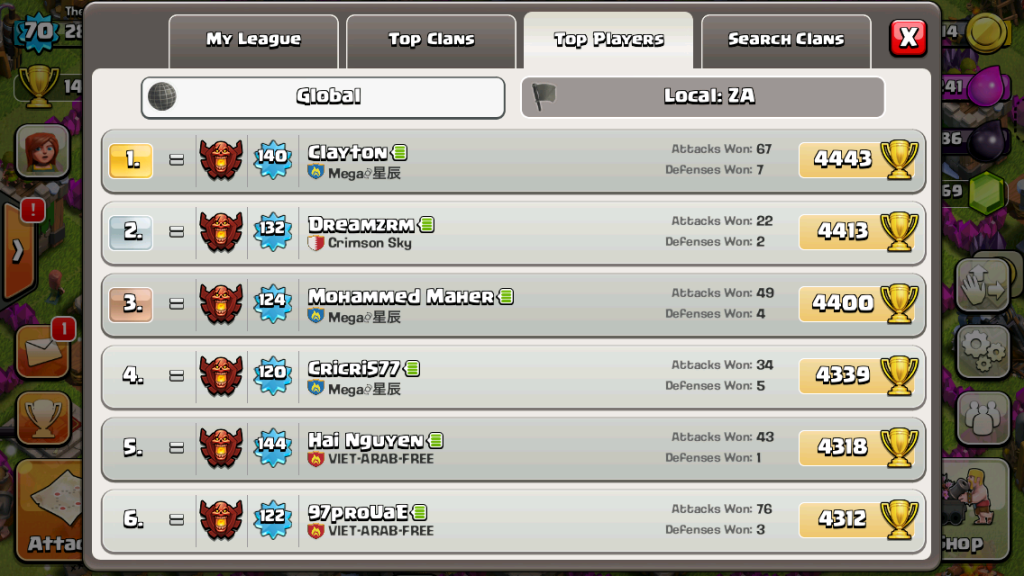 Where are we in the rankings? Well.. if you look past the leader board on the image on the back, you will notice we're still sitting on 1490 trophies. How on earth these guys manage to rack up 4000+ trophies is unbelievable!
Also See: