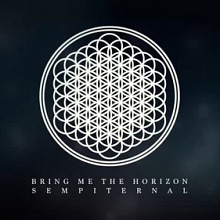 "Sempiternal" is produced by the legendary Terry Date (Deftones, Slipknot, Pantera to name a few). The album has been described as lush and euphoric, not what we would expect from the Sheffield UK metalcore band.  The lead singer, Oliver Sykes, pushed his creative boundaries vocally by trading his famous growls for the more favoured screams throughout Sempiternal. The opening track "Can You Feel My Heart" is a great example how Sykes has broaden his abilities.
Vocally the album is distinctly different with tracks "Sleepwalking" and "And The Snakes Start To Sing" from the previous albums released. The band still produced a heavy record, with tracks like "Shadow Moses", "Antivist" and "Hosue of wolves", which is the staple of the metalcore flavour Bring Me The Horizon is so renowned for.
Date's influence is a key factor why the album is considered a "new" and bold step for BMTH.  The influence of Sacramento alt-metal legends Deftones, is as distinctive as the finger print of Chino Moreno's  vocal style that rings true throughout the album. There is a sense of nostalgia whist listening to Sempiteral, which at times reminds us of one of our favorite Deftones ablums, White Pony.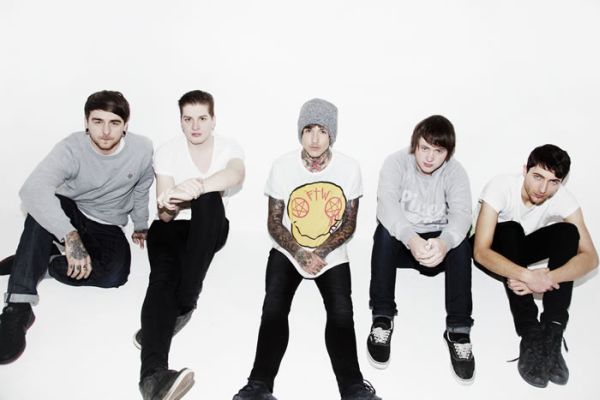 Some fans might complain that the new direction might have made the band weaker without the brutal growls and usual heart throbbing metalcore roughness we expect from an album that took a while to be released after the explosive  "There Is A Hell, Believe Me I've Seen It. There Is A Heaven, Let's Keep It A Secret".
New keyboardist and programmer Jordan Fish continued the electronic sounds carried through the previous album "There Is A Hell…." that provided the contrasts and subtle nuances that made the album stand out as a genre rule breaker. With Fish joining as an exciting edition to the group, BMTH lost a group member Jona Weinhofen, who joined prior to the previous album.
Lyrically, Sykes is more expressive and at times emotional. The 11 tracks explore moments of anger, frustration and at times desperation. The controversial song "Crooked young" specifically speaks to the Christian faith by stating "Hallelujah! I'm saved! It's a miracle, thank you Jesus Hallelujah, I'm saved! Fu#k your faith, fu#k your faith." It may be a rant or a cheap shot at Christianity, whatever the reason the group has enough talent to expose themselves as one of the bigger names in metalcore. Religious controversy often confuses the premise of how some might perceive a group or music genre.
Highlight tracks: "Shadow Moses", "Can You Feel My Heart", "The House of Wolves", "Sleepwalking" and "Hospital for Souls"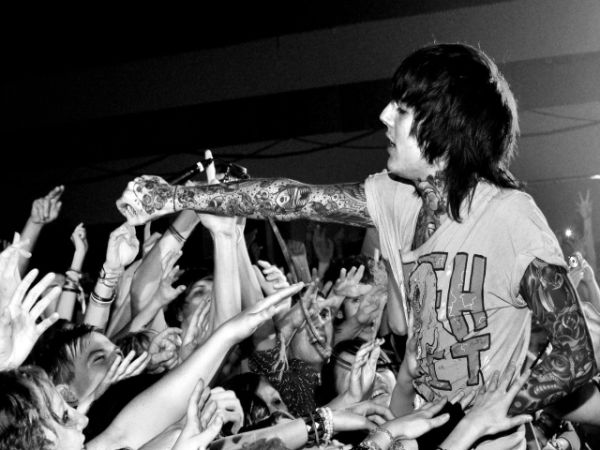 Conclusion:
The attention to detail, vocal tweaks and with the new band member Fish onboard, BMTH has proven they still  have plenty to offer in years to come. There are more tempo variations, electronics and small nuances that separate this album from any other metalcore album you have listened to before. Sempiternal might reel in new fans with what is considered their most versatile album to date. Metalcore fans will not be disappointed with plenty bone crunching tracks and enough growls to fuel the need for something to fill your eardrums.
[kkstarratings]
| | | |
| --- | --- | --- |
| No. | Title | Length |
| 1 | "Can You Feel My Heart" | 03:47 |
| 2 | "The House of Wolves" | 03:25 |
| 3 | "Empire (Let Them Sing)" | 03:45 |
| 4 | "Sleepwalking" | 03:50 |
| 5 | "Go to Hell, for Heaven's Sake" | 04:02 |
| 6 | "Shadow Moses" | 04:03 |
| 7 | "And the Snakes Start to Sing" | 05:01 |
| 8 | "Seen It All Before" | 04:07 |
| 9 | "Antivist" | 03:13 |
| 10 | "Crooked Young" | 03:34 |
| 11 | "Hospital for Souls" | 06:44 |