OUYA is a new game console, powered by Android.
Developers will have access to OUYA's open design so they can produce their games for the living room, taking advantage of everything the TV has to offer.
Developers can wave farewell to the roadblocks of bringing a console game to market. Anyone can make a game: every OUYA console is a dev kit. No need to purchase a license or an expensive SDK. It's built on Android, so developers already know how it works.
Forget about licensing fees, retail fees, and publishing fees.
OUYA has great games and great apps. That includes video and music streaming players, entertainment apps, and anything else you can think of. Current partners include VEVO, iheartradio, TuneIn, XBMC, Plex, Twitch.tv, and OnLive. Play games, watch videos, and listen to music all through OUYA, in the comfort of your living room.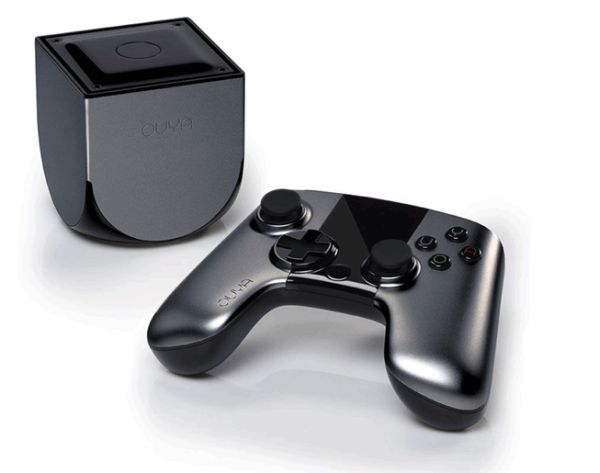 OUYA has partnered with NVIDIA to bring customers the best-in-class graphics and performance. And, if you're up for it, you can open OUYA up and look around (both the console and controller come with standard screws).  Hardware hackers can create their own peripherals, and connect via USB or Bluetooth.
The console is slated to be released to the public in June of 2013.