Comic con is just around the corner Geeks, and we've compiled this awesome post containing everything you need to know! If you don't have a ticket yet then sadly you are not going to Comic Con. There will be so many things to cover over the entire con that it is almost impossible to list. From movies, series, gaming to cosplay, parties and collectibles… it is going to be amazing! Here's our Comic-Con 2016 – Full Schedules and Biggest Announcements:
What Are the Comic-Con 2016 Dates?
Comic-Con 2016 takes place from July 21 — July 24 with preview night on July 20.
What is going to be announced?
Traditionally, this schedule is released exactly two weeks before the convention, official schedule until July 7-10 — but with panel confirmations coming in left and right, we already know a good chunk of the full schedule. You can find all of the panels that we know about currently – which is over 200 – over at the official Comic-Con master list of Announced Panels. If you want to delve into all the details view the rest of the full scheduled here:
0. Thursday –  Wednesday – Thursday schedule here.
1. Friday – Movies, Television, Comics, or Other Panels
2. Saturday – Movies, Television, Comics, or Other Panels
3. Sunday – Movies, Television, Comics, or Other Panels
4. No Date Announced Yet – Movies, Television, Comics, or Other Panels
Although impossible to list everything worth mentioning we'll try and list all the main headliners we expect to see and those with a big presence at this year's Comic-Con 2016:
Marvel
The Killing joke  – It's now official: Batman: The Killing Joke, will hold its world premiere at San Diego Comic-Con 2016. Due to overwhelming fan demand and sold out theaters in major markets, more than 300 theatre locations have been added for the big-screen debut of Batman: The Killing Joke, which will now show on over 1,000 U.S. cinemas, making this the widest rollout for any event in Fathom Events' history.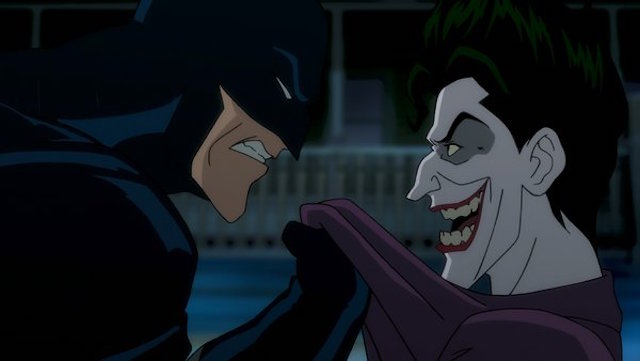 Based on the DC graphic novel of the same name by Alan Moore, Brian Bolland, and John Higgins, Batman: The Killing Joke takes you into the dark psyche of the Clown Prince of Crime – from his humble beginnings as a struggling comedian to his fateful encounter with Batman that changes both of their lives forever. Years later, and now escaped from Arkham Asylum, The Joker devises a plan to prove that one bad day can make anyone as insane as he is – setting his sights on Commissioner Gordon. It's up to the Dark Knight to put a stop to The Joker's latest scheme and save one of Gotham City's finest.
Guardians of the Galaxy Vol #2 – Director James Gunn tweeted that he will also be present for the convention. And although They weren't there last year it seems like this year we can expect a presence, and dare we say a trailer? The Guardians of the Galaxy Vol. 2 cast also includes the return of rhe entire cast and continues continues the team's adventures as they unravel the mystery of Peter Quill's true parentage.
AMC
AMC has also revealed their full Comic-Con schedule and expect to see more info on upcoming seasons of Preacher, The Walking Dead, Fear the Walking Dead and the upcoming late night talk show Geeking Out. We absolutely loved the first few episodes of Preacher which has already been renewed for a second season!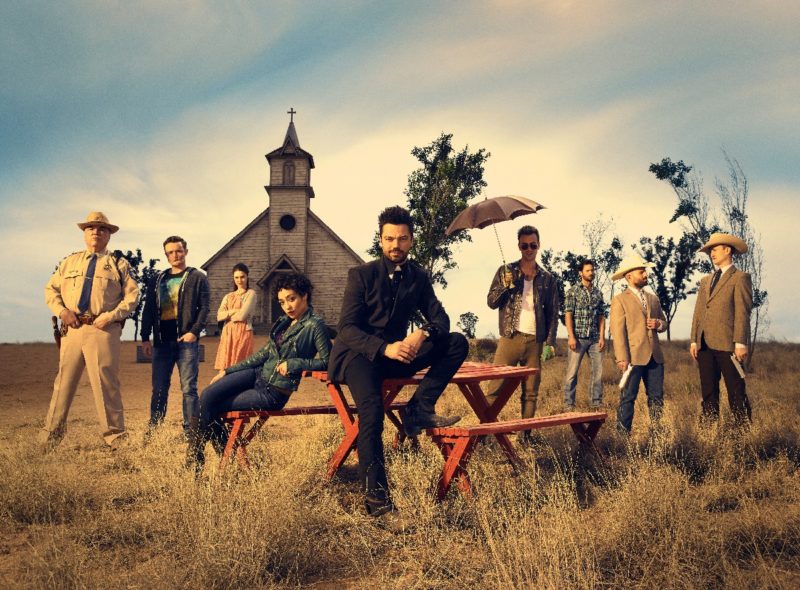 Warner Bros.
Warner Bros. Television is bringing a record 21 television shows to the annual event. The cast and crews for the shows will also be on hand as WBTV plans to have the world premiere screenings of the pilot episodes of some of their new TV shows.  Expect to see news from Arrow's Stephen Amell; The Flash's Grant Gustin; DC's Legends of Tomorrow,  Supernatural, Supergirl's Melissa Benoist; iZOMBIE's Rose McIver and Lucifer's Tom Ellis.
Cosplay
Comic Con is without a doubt the biggest cosplay event of the year. Expect to see some of the worlds most popular Cosplayers in action. We'll list them all here as the info becomes available. Until then browse our own Cosplay section loaded with great, sexy Cossplay!