We finally have our first full length view of Jared Leto as The Joker in the upcoming Suicide Squad. The fans and interwebs have not been kind to the tattoo'ed white smiling image Jared Leto brings to the character. Nevertheless you have to give credit to the creators who have shamelessly now revealed the entire Joker in all his glory on multiple images of this months Empire Magazine.
The cover for the issue have debuted with another shocking image of The Joker. Check them out in the gallery below along with the previously-released photos and the cover for Cara Delevingne's Enchantress!
Full View Jared Leto As Joker On Cover Of Empire Magazine: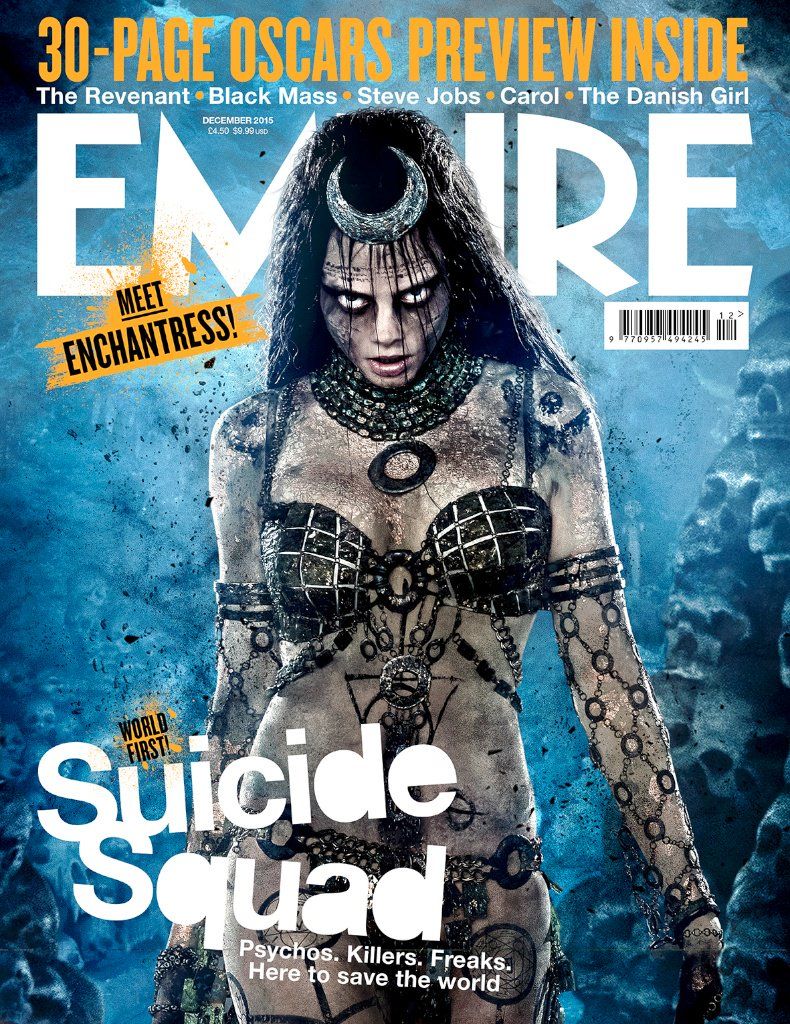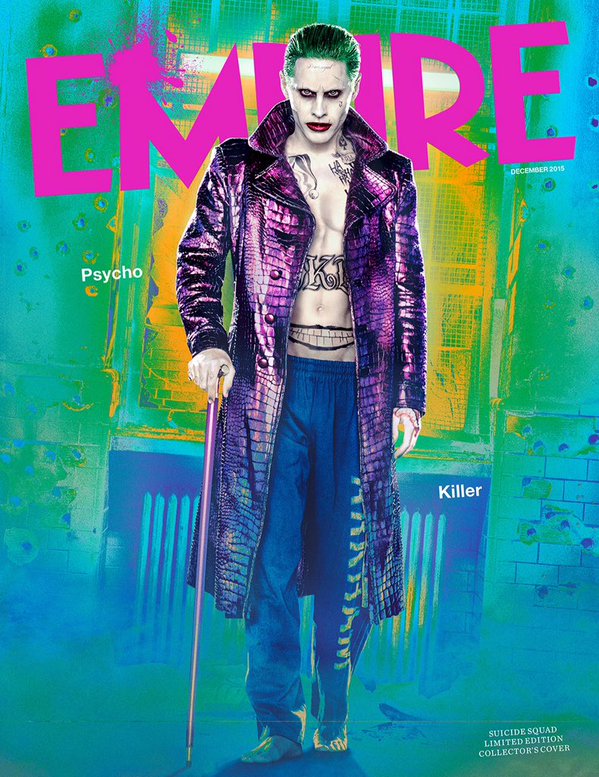 Suicide Squad also stars Joel Kinnaman (RoboCop, Easy Money) as Rick Flagg, Margot Robbie (The Wolf of Wall Street) as Harley Quinn, Jai Courtney (Divergent, The Water Diviner) as Captain Boomerang, Cara Delevingne (Anna Karenina, upcoming Pan) as Enchantress, Karen Fukuhara as Katana, Adewale Akinnuoye-Agbaje as Killer Croc, Jay Hernandez as El DIablo, Adam Beach as Slipknot, and Viola Davis as Amanda Waller. There's also mystery roles for Ike Barinholtz, Scott Eastwood, Raymond Olubowale, Alex Meraz, Jim Parrack, and Common.
Created by Robert Kanigher and Ross Andru back in 1959, the Suicide Squad team has included countless DC villains among its ranks, including Deadshot, Captain Boomerang, Bane, Killer Frost, Poison Ivy, Count Vertigo, Deathstroke, and Harley Quinn. The CW's "Arrow" introduced their own version of the team in the most recent season of the series and the recent animated film, Batman: Assault on Arkham, offered another version of the team. Suicide Squad is scheduled for release on August 5, 2016.
What do you guys think?