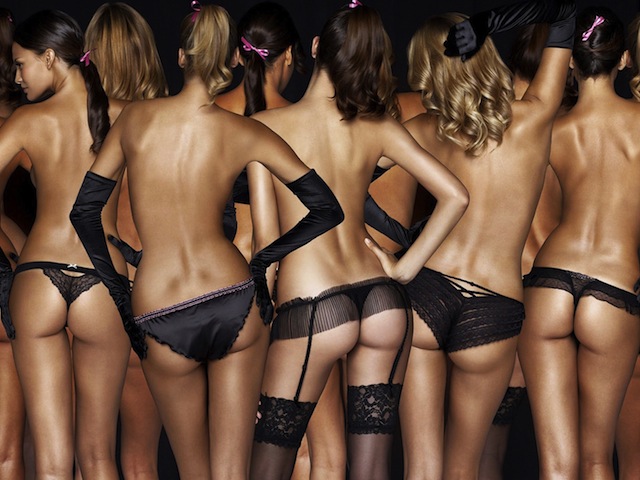 We may as well start things off with lingerie giant, Victoria's Secret, who have revealed the addition of 10 new angels to their stable of runway ponies. No Candice Swanepoel for us South Africans, but there's something for everyone. Also, while many campaigned hard for such high-profile models as Kendall Jenner and Gigi Hadid, the two gals unfortunately missed the cut. (This time around, at least!).
The 10 new girls are Kate Grigorieva, Taylor Hill, Elsa Hosk, Martha Hunt, Jac Jagaciak, Stella Maxwell, Lais Ribeiro, Sara Sampaio, Romee Strijd and Jasmine Tookes.
Say hello and meet the 10 new and Super Sexy Victoria Secret Models
1. Sara Sampaio
Sampaio, 23, has won the Portuguese "Best Female Model" Golden Globe more than once! Her interests include karate, playing the violin and surfing. Instagram: @sarasampaio!
2. Elsa Hosk
Hosk, 26, is from Stockholm, Sweden and began modeling after her father submitted photographs to a local agency. She also had a professional basketball career but decided to pursue modeling full time instead.
3. Jasmine Tookes
Tookes, 24, has appeared in ads for Uggs and Gap. She practiced gymnastics for 14 years and describes herself as a "foodie."
4. Taylor Hill
Hill, 18, is from Colorado and was scouted at a horse ranch. She's no stranger to social media as she has nearly 500,000 followers on Instagram. She likes to snowboard and practice yoga.
5. Monika 'Jac' Jagaciak
Jagaciak, 20, was discovered in her hometown of Puszczykowo, Poland at a casting call in a shopping mall. As a child, she was involved in track and field.
6. Kate Grigorieva
Grigorieva, 25, appeared on Russia's Next Top Model. She's also a ballroom dancer and has her Bachelor's Degree in Marketing from the Murmansk State Technical University.
7. Lais Ribeiro
Ribeiro, 24, is a Brazilian model who has appeared in Vogue. Salsa dancing is just one of her passions.
8. Stella Maxwell
Maxwell, 24, has lived in Belgium, Australia and New Zealand so it's no wonder she loves traveling!
9. Romee Strijd
Strijd, 19, is from the Netherlands. She is also interested in interior design.
10. Martha Hunt
Hunt, 26, was discovered at a modeling competition in her home state of North Carolina. When she's not modeling, you can find her surfing, dancing or cooking.