After watching Brad Pitt's latest tank movie called Fury we got into the mood to watch other tank movies, which lead us to this list; the top 10 tank movies. There's been plenty of war movies which naturally would mean that there are a lot of tanks in them, but the question as to whether it is a great tank movie remains to be answered.
We take you through our list of top 10 tank movies. Let us know in the comments if you agree or if we missed one:
Also See:
1. Fury (2014)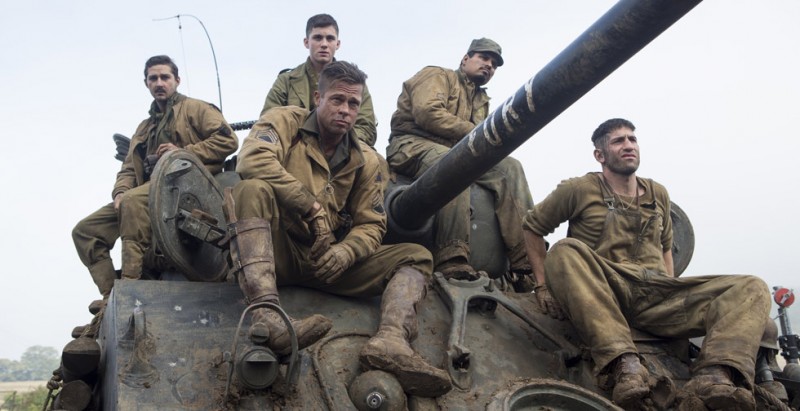 Starring Brad Pitt, Shia LaBeouf and Logan Lerman. Set in the final months of World War II in Europe, the film centers on a U.S. Army sergeant (Pitt) in the 2nd Armored Division and his crew, sent on a deadly mission behind enemy lines.
2. Kelly's Heroes (1970)
Kelly's Heroes is a 1970 American war film about a group of World War II American soldiers who go AWOL to rob a bank behind enemy lines. The classic war movie starring a very you Clint Eastwood and Donald Sutherland. Technically the movie is about a gold heist in the middle of the war, but we do get to see one epic tank battle.
3. Tank Girl
I doubt whether anyone watching Tank Girl for the first time Today will agree with our choice. How do you explain how a movie achieved cult status? Surely not all tank movies have to be about death and depression? Tank Girl is indeed a cult classic that bombed theatrically, Tank Girl is a post-apocalyptic dark comedy that could be summed up as Waterworld meets Mad Max with a pinch of girl power. Lori Petty plays the title role who searches the desolate wasteland in her pimped out tank. A very 1990s movie with a great soundtrack:
4. Lebanon
Authentic and dark, as the director actually fought that war himself; probably the most realistic depiction of the reality of a fighting tank crew yet. It won the Leone d'Oro at the 66th Venice International Film Festival,becoming the first Israeli-produced film to have won that honour. The film was nominated for 10 Ophir Awards, including Best Film. The film also won the 14th Annual Satyajit Ray Award.Maoz based the film on his experience as a young Israeli conscript during the Israeli invasion of Lebanon in 1982.
The 1943 classic starring Humphrey Bogart. Directed by Zoltán Korda. Humphrey Bogart stars as a U.S. tank commander in Libya during the Western Desert Campaign of World War II. During the African part of the war, the British lost virtually all their tanks, although a number of damaged tanks could be evacuated. General Rommel pursued the British into Egypt, trying to keep his opponent under pressure and denying him the opportunity to regroup. As both sides neared exhaustion, the British were able to check Rommel's advance at the First battle of El Alamein, which is where the radio report calls Bogart and tank crew to rally in the film.
5. Sahara
6. Battle of the Bulge (1965)
Battle lines: The epic depicts the final major German offensive, which took place from December 1944 to January 1945 in the Ardennes forest of Belgium and Luxembourg. Germans drive their tanks to the port city of Antwerp and split the Allied armies in two. It was American forces' largest land battle with more than 80,000 casualties. The movie starred Henry Fonda, Robert Shaw, Robert Ryan, Dana Andrews and Telly Savalas star in the film directed by Ken Annakin.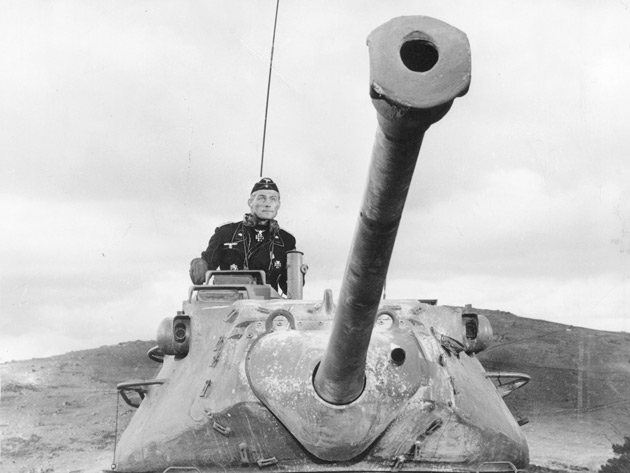 7. Patton (1970)
Patton is an American biographical war film about U.S. General George S. Patton during World War II. Winner of seven Academy Awards, including best film and actor for Scott, the historical epic follows the controversial general from his victory against Rommel at El Guettar, Tunisia, marking the first time U.S. troops beat German tanks in battle, to his removal from command.
Patton was one of the first films to show tanks in combat. It's relatively early in the film where Patton first takes control of American II Corps, and faces off against Rommel at El Guettar. What follows is one of the largest, most ambitious battles ever put to film as dozens of American and German tanks trade fire while swarming with hundreds of infantry soldiers. There's also attacks from the air and artillery. Truly one of the more magnificent battle re-creations in the history of cinema.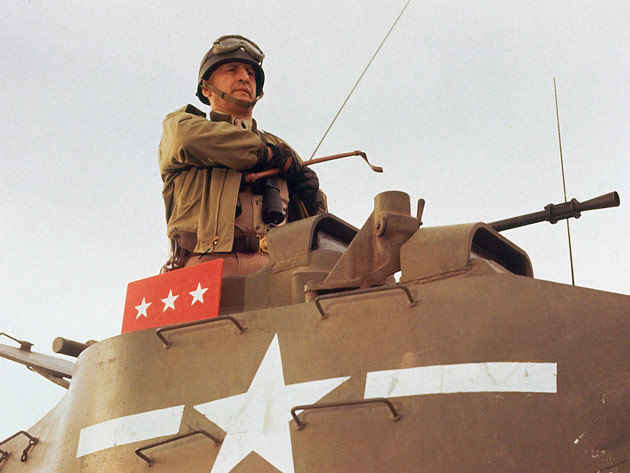 8. White Tiger
White Tiger is a 2012 Russian action film directed by Karen Shakhnazarov. The film was selected as the Russian entry for the Best Foreign Language Oscar at the 85th Academy Awards, but it did not make the final shortlist. The film is based on the novella Tankist, ili "Belyy tigr" (The Tank Crewman, or "the White Tiger") by Russian novelist Ilya Boyashov. The 'americanized' trailer and dubbing pure is absolutely rubbish, and we recommend finding the original Russian copy.
9. The Beast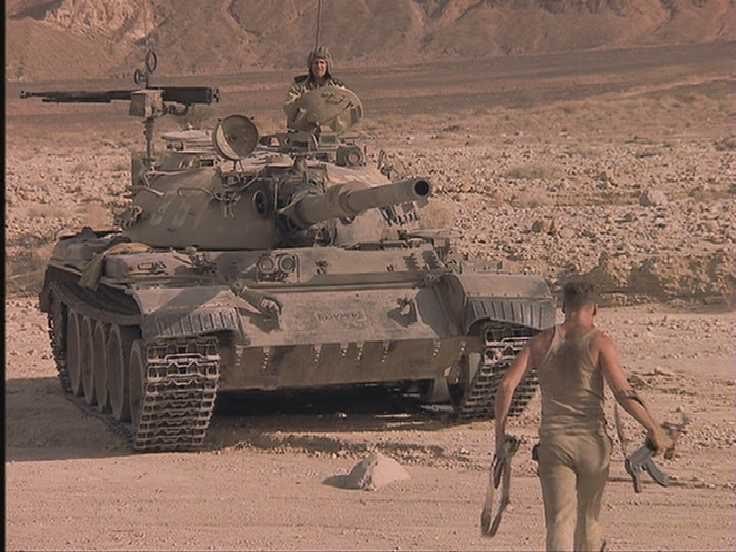 During the war in Afghanistan a Soviet tank crew commanded by a tyrannical officer find themselves lost and in a struggle against a band of Mujahadeen guerrillas in the mountains. A unique look at the Soviet 'Vietnam' experience sympathetically told for both sides. The Beast is a Russian war movie set in Afghanistan inside a tank. The Russians deal with death, survival, crazed commanders, and harsh conditions. This film is hard to find as it was never released in the United States, but it has become something of a cult classic.
10. Saving Private Ryan
It's not really a tank movie, but definitely has an epic tank scene in it and without a doubt one of the most popular war movies of all time. The movie ends with Captain Miller (Tom Hanks) and Private Ryan (Matt Damon) attempting to hold a small village named Ramelle with a very small contingent of U.S. soldiers. Which, they might have had a chance to hold if they didn't have to face off against a German Tiger tank. The finale – tank vs. human infantry soldiers – is exhilarating, violent, and intense. As shown in this film, tanks are rather durable and not easily destroyed.