Loudwire is once again holding their annual Rock Goddess of 2014 awards, and you can now head over to their site and vote for your woman that made her mark on Rock the most in 2014. A number of strong women have made a mark in hard rock and metal world in recent years, and 2014 offered a strong class of ladies showing they can rock just as hard as their male counterparts. And make no mistake, while there are some women here who can deliver a nice melodic part, they're also just as likely to tear you to shreds with some aggression, as well. So, salute the women of rock by voting for the Woman Of Rock – Rock Goddess 2014 in the 4th Annual Loudwire Music Awards.
Maria Brink – In This Moment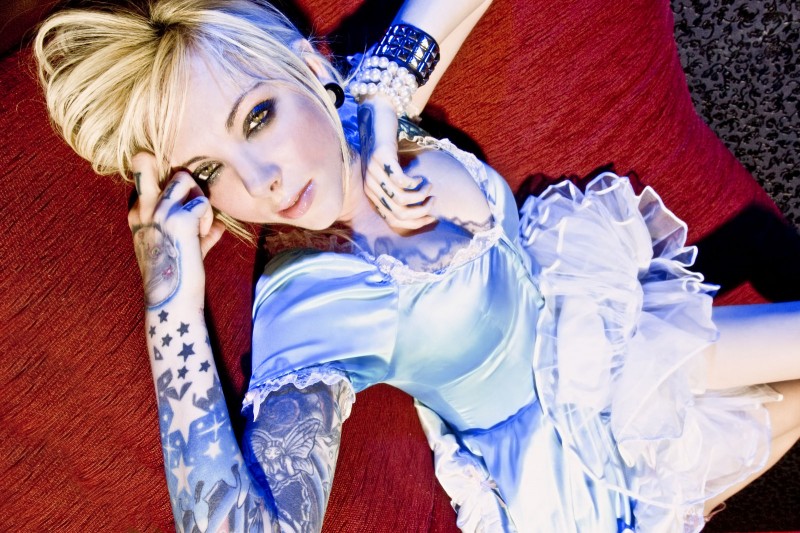 Defending Rock Goddess champion Maria Brink made music listeners stand up and take notice this year with her soul-baring 'Black Widow' album. The In This Moment vocalist offered a peak inside her mind with some darkly beautiful music. Add in a must-see fall tour and some eye-catching videos and it was definitely a big year for Maria Brink.
Sharon den Adel – Within Temptation
Sharon den Adel really had a chance to shine this year, first on Within Temptation's early-year 'Hydra' album release, then later on the live album, 'Let Us Burn – Elements & Hydra Live in Concert. The singer more than held up against her 'Hydra' collaboration counterparts Howard Jones, Tarja Turunen, Dave Pirner and Xzibit, then delivered the goods on tour throughout the year.
Lzzy Hale – Halestorm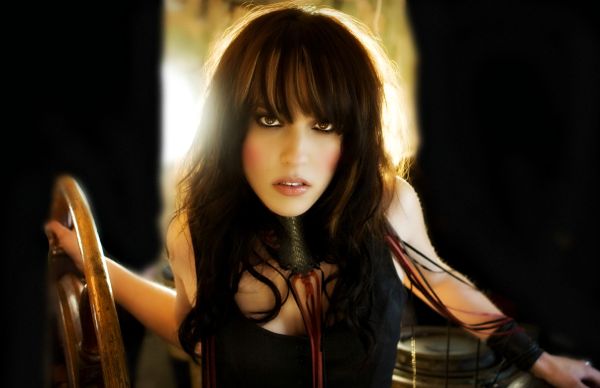 Halestorm's musical output from 'The Strange Case of …' album wound down in 2014, but that's didn't mean that Lzzy Hale's profile slipped. If anything, she made a bunch of new fans, lending vocals to Lindsey Stirling's 'Shatter Me' smash and rocking country audiences as Eric Church's duet partner on 'That Damn Rock 'n' Roll.' And yes, Hale and her Halestorm bandmates couldn't get enough of the road, putting in a heavy schedule, only breaking to work on their next album.
They reccently released their first track of their upcoming album 'Into the Wild Life'. You can check it out here.
Carla Harvey & Heidi Shepherd – Butcher Babies
Butcher Babies continued to garner fans in 2014, with their striking vocalists Carla Harvey and Heidi Shepherd leading the way. The group carried over the success from 2013's 'Goliath' album to start the year, then had a little fun recording the 'Uncovered' covers album, which featured the horrifically entertaining 'They're Coming to Take Me Away' video.
Taylor Momsen – The Pretty Reckless
Let's just say it. The Pretty Reckless dominated radio in 2014, with vocalist Taylor Momsen kicking as much ass as anyone. The band enjoyed one of the year's biggest songs with 'Heaven Knows' featuring Momsen's sultry swagger, and also had hits with 'Messed Up World' and 'House on a Hill' and 'Follow Me Down.' Momsen stepped up to become one of rock's newest stars in 2014.
Elize Ryd – Amaranthe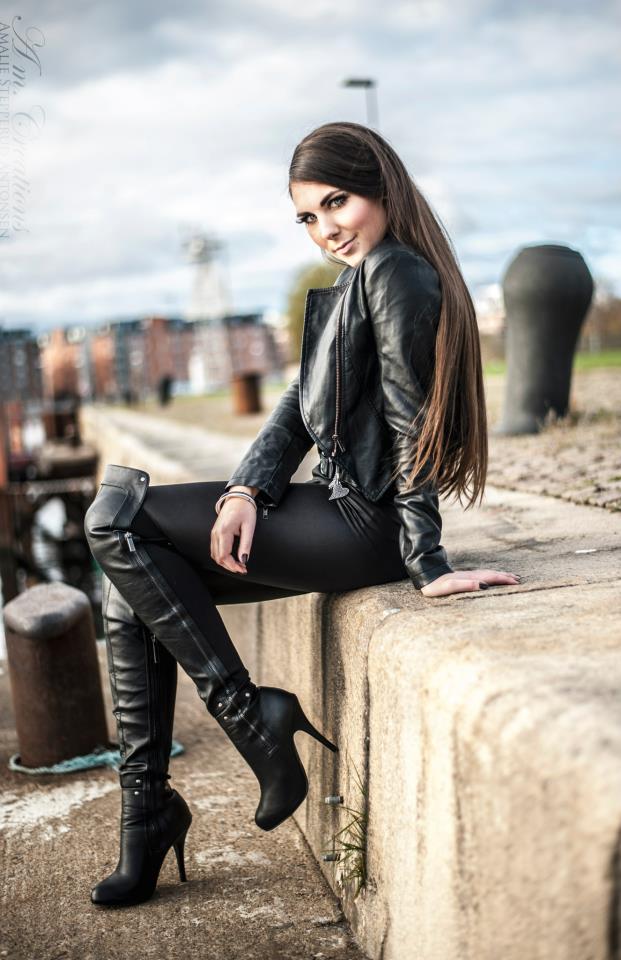 If the third time's a charm, it should come as no surprise that Amaranthe are experiencing their first major success on their third album. One of the reason's why is the band's female vocalist, Elize Ryd, who brings the melodic side to Amaranthe's metal sounds. She's the perfect compliment to her harder edged male cohorts in the band and stands out on the big single 'Drop Dead Cynical.'
Cristina Scabbia – Lacuna Coil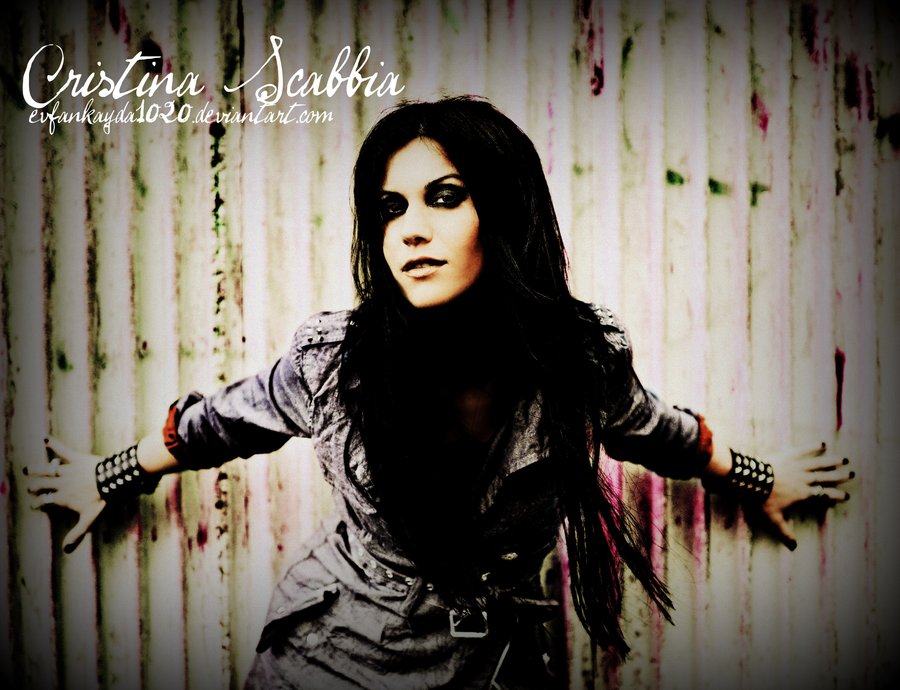 Lacuna Coil added to their musical legacy this year with their 'Broken Crown Halo' album, as tracks like 'I Forgive (But I Won't Forget)' and 'Nothing Stands in Our Way' offered a more personal look at co-vocalist Cristina Scabbia. The singer also continued to be one of rock's more captivating live performers, as well.
Alissa White-Gluz – Arch Enemy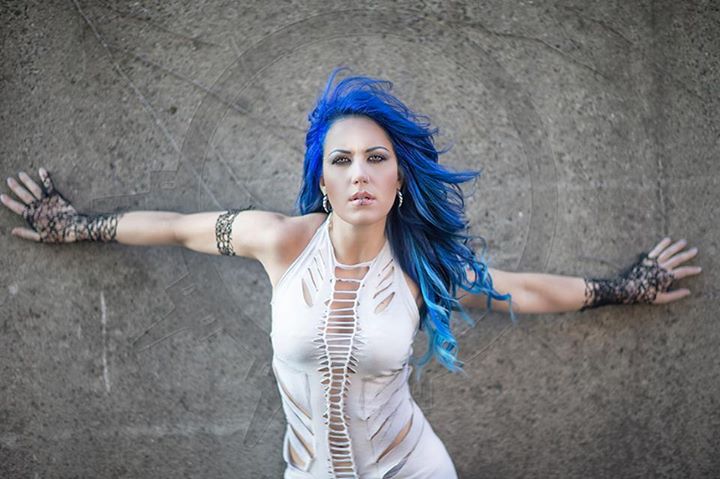 There may have been a few eyebrows raised when Angela Gossow abruptly stepped down from Arch Enemy, but Alissa White-Gluz proved to be a more than able replacement, taking the band to great heights on the 'War Eternal' album. Showing the ability for both melodic parts and the guttural brutality needed, White-Gluz took on the vocalist role with aplomb.
Place your votes here.