Katee Sackhoff tweeted 4 clues to her next role as a superhero in what is either a movie, or TV show. We all know that she previously said that she would love to be in Star Wars or play Harley Quinn. But this was prior to her meeting with Stan Lee. There have been a lot of rumors and speculation regarding what superhero or villain Sackhoff could play. We do know that at one point Marvel was discussing a potential project with her.
She would make an awesome Ms. Marvel though. The Sexy Battlestar Galactica babe sure knows how to throw a punch.
Also See:
Clue #1
This was the first clue she posted. Is this some kind of mask? Seeing as this covers the entire face, this would exclude Ms. Marvel unless they're going a different way with the mask?
Clue #2
She tweeted "I'm wearing red leather to my meeting with @TheRealStanLee today, sorta just seemed appropriate." This confirms that the costume is red leather. Is Ms. Marvel still in the running?
Clue #3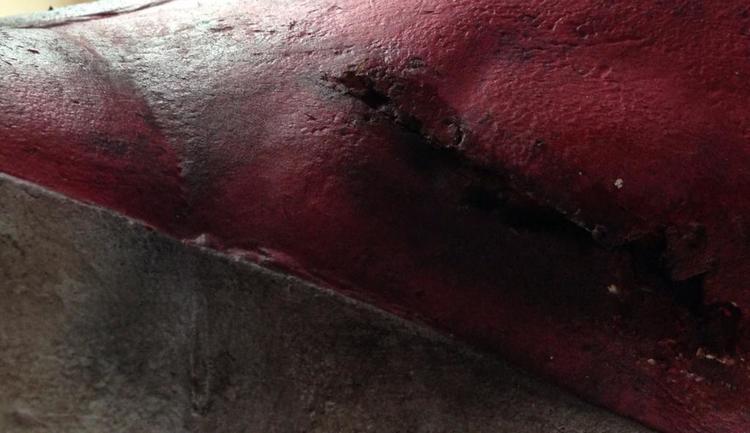 The red and white colours is distinctive of a Marvel character. Red and white leather?
Clue #4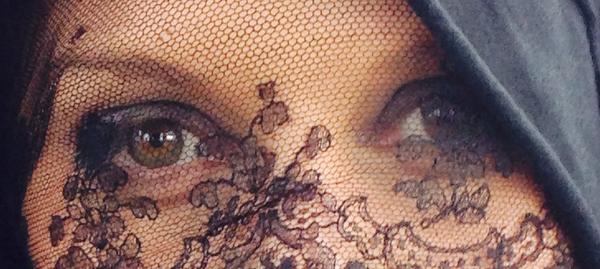 She posted this photo of herself wearing a veil. She's wearing a veil. We're clueless.
Clue #5
Her last clue was in a tweet where she said "Secret Project NOT a @Marvel project. Xoxo".
This confuses the matter even more. If it's not Marvel then it can't be Ms.Marvel, or a role in the Marvel Agents of S.H.I.E.L.D. series. Lady Deadpool? Our best guess is probably Harley Quinn, but then why would she meet with Stan Lee? Harley Quinn is DC.
Let us know what you think in the comments.