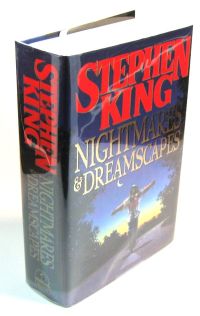 The film's plot is a modernization of King's original story and will be directed by Tom Holland, produced by Making Ten O'clock Productions and Holland's Dead Rabbit Films with Nathaniel Kramer and E.J. Meyers producing.
The cast selection includes some actors better known from previous horror productions, with Holland at the helm. The confirmed cast so far: Chris Evans, Rachel Nichols, Robert John Burke (Thinner, 1996) and Chris Sarandon (Fright Night, 1985). This will be Burke's second attempt to redeem himself from the poorly received 1996 horror film"Thinner"(based on the Stephen King novel of the same name), which received generally negative reviews from critics.
The film "Thinner" can only be described as a death wish disaster. Hopefully previous experiences and pitfalls have been a learning curve for Holland to make "Ten O'Clock People" something to look forward to. Holland's Fright Night was well-received, winning three Saturn Awards, a Dario Argento Award, and a critics' award.
"Ten O'Clock People" is a short story by American author Stephen King, published in the Nightmares & Dreamscapes collection. The story takes place in the distinctly recognizable Boston, Massachusetts.The main character, Pearson, is a smoker trying hard to quit for health reasons. He discovers a horrible aspect of reality that only those attempting to quit like him are capable of seeing—that many of the people living among us in positions of power, including many police officers and political figures and even the Vice President of the United States, are in fact inhuman monsters disguised as people. A unique chemical imbalance, caused by his smoking only on his morning break (thus the reference to Ten O' Clock in the title) makes him able to see the true nature of these creatures through their disguises.
"Ten O'Clock People" is currently in pre-production and is scheduled to be released in 2013.